Vale Leonie Jackson
January 19, 2021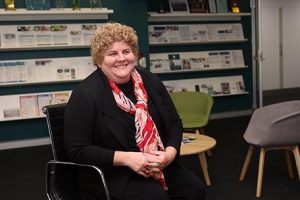 Leonie's departure is an unmeasurable loss for the Deaf community.
As a passionate advocate and leader in the Deaf Community, Leonie worked closely with ASLIA to ensure access, equity and quality interpreting provisions. She worked hard to raise the profile of interpreting as a profession in her dealings with government and as a returning presenter at our National Conference.
On behalf of the ASLIA membership we send our deepest condolences to Leonie's family (Alex, Paul, and her sons Tobian and Byron), friends, colleagues, The Deaf Society & Deaf Services and the Deaf community.