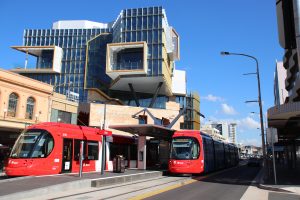 How do I get to Newcastle?
There are so many ways and options to get you to Newcastle.
Car, bus, train, plane are all possible.
To find out what best suits you visit: https://www.visitnewcastle.com.au/plan-my-trip/getting-here-getting-around
Will ANC be wheelchair accessible?
Yes, both venues are wheelchair accessible. The ANC2020 committee has also arranged for a ramp to the main stage for any presenters, or delegates, who need to access the stage.
City Hall
Accessibility access is available at the eastern and western end, ground floor entrance of Newcastle City Hall via Wheeler Place. Newcastle City Hall has a limited capacity person lift, not a goods lift. The dimensions of the lift are depth: 1200mm – width: 830mm – height: 2000mm. The lifting capacity of the lift is 680kg. The accessible amenities are located on the first floor of the building, lift access is available to all levels in the building.
Fort Scratchley
Accessibility access is available to Fort Scratchley Function Centre. Accessible amenities are located in both Fort Scratchley Function Centre and within the Fort Scratchley Grounds (near the Barracks). Currently there is no ramp access into the Barracks itself but the venue is investigating whether it can fix this.
I need to cancel my ANC registration; Can I do this?
Here is the ASLIA cancellations policy – https://aslia.com.au/wp-content/uploads/Refund-Cancellation-and-Transfer-of-Credit-Policy.pdf
What to do in Newcastle?
Here are just a few things you can do in Newcastle.
Extend your time away and explore what NSW has to offer:
Walking Beside Harbourside Park
Queens Wharf
Customs House
Maritime Centre
Newcastle Museum
The Great North Walk and the Newcastle Memorial Walk
Nobby Lighthouse
Nobbys Beach
The Ocean Baths
Newcastle Beach
Bogey Hole
King Edward Park
Strzelecki Lookout
This website has a lot more information for you to consider exploring what Newcastle has to offer: http://www.aussietowns.com.au/town/newcastle-nsw
Also there is always the Newcastle City Tourism website for you to gather more information: https://www.visitnewcastle.com.au