ASLIA National Conference 2021 – Strength in Diversity 
Friday 10th September – Monday 13th September 2021
Click on the picture below to view the current program

Friday 10th September:
You asked for workshops, we will deliver!
In line with the conference theme of 'Strength in Diversity' we are: Opening up Diverse Communities
ASLIA NSW will provide simultaneous workshops exploring working with the following communities:
LGBTQIA+
Muslim
Deafblind
Indigenous
Friday 10th September – Sunday 12th September:
ASLIA National Conference 2021
This includes the Friday Night Welcome, JW Flynn Oration and ASLIA AGM; also the main conference sessions throughout Saturday and Sunday, with our Gala Dinner being held on the evening of Saturday 11th September.
Sunday 12th September:
Inaugural Auslan Teachers Conference
For the first time ASLIA will be working together with Auslan teachers and Melbourne Polytechnic (as a sponsor) to provide a parallel stream of workshops for our Auslan teaching colleagues.
The aim of this one-day conference is to:
provide Auslan teachers across Australia with the opportunity to discuss Auslan teaching as a profession, including research and teaching practice
build a national network of Auslan teachers as a community of practice
Audience: Auslan teachers
Time: 9:00am – 4:45pm
Note: this will be an Auslan-only conference, however all presentations will be filmed and made available following the event.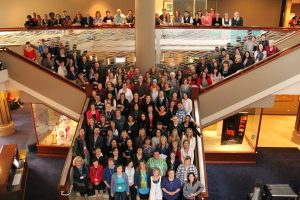 Monday 13th September:
ASLIA National will hold its Interpreter Trainers' Network Symposium.