Venue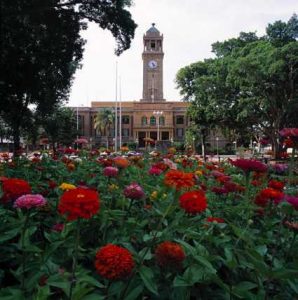 Newcastle City Hall – 290 King St, Newcastle NSW
ASLIA are very excited to announce our conference venue as the Newcastle City Hall.
Newcastle City Hall was opened in 1929 and is one of Newcastle's most unique and interesting buildings to explore. All of our workshops, conference presentations, and the Saturday Night Gala dinner will take place at this venue.
This venue is wheelchair accessible.
Fort Scratchley – 1-3 Nobbys Rd, Newcastle East NSW 
Our Friday Night Welcome, JW Flynn Oration and ASLIA AGM will take place at Fort Scratchley.
Fort Scratchley was built in 1882 to defend the city against a possible Russian attack, however its guns were not used until 8 June 1942 when Newcastle was shelled by a Japanese submarine. This historic site will be a fabulous place to host our Friday night Welcome.
The venue where the formal proceedings will occur is wheelchair accessible, the barracks themselves are currently not accessible. Newcastle city council is currently investigating whether they can make the barracks more accessible to wheelchairs.