Description
Ticket types & Prices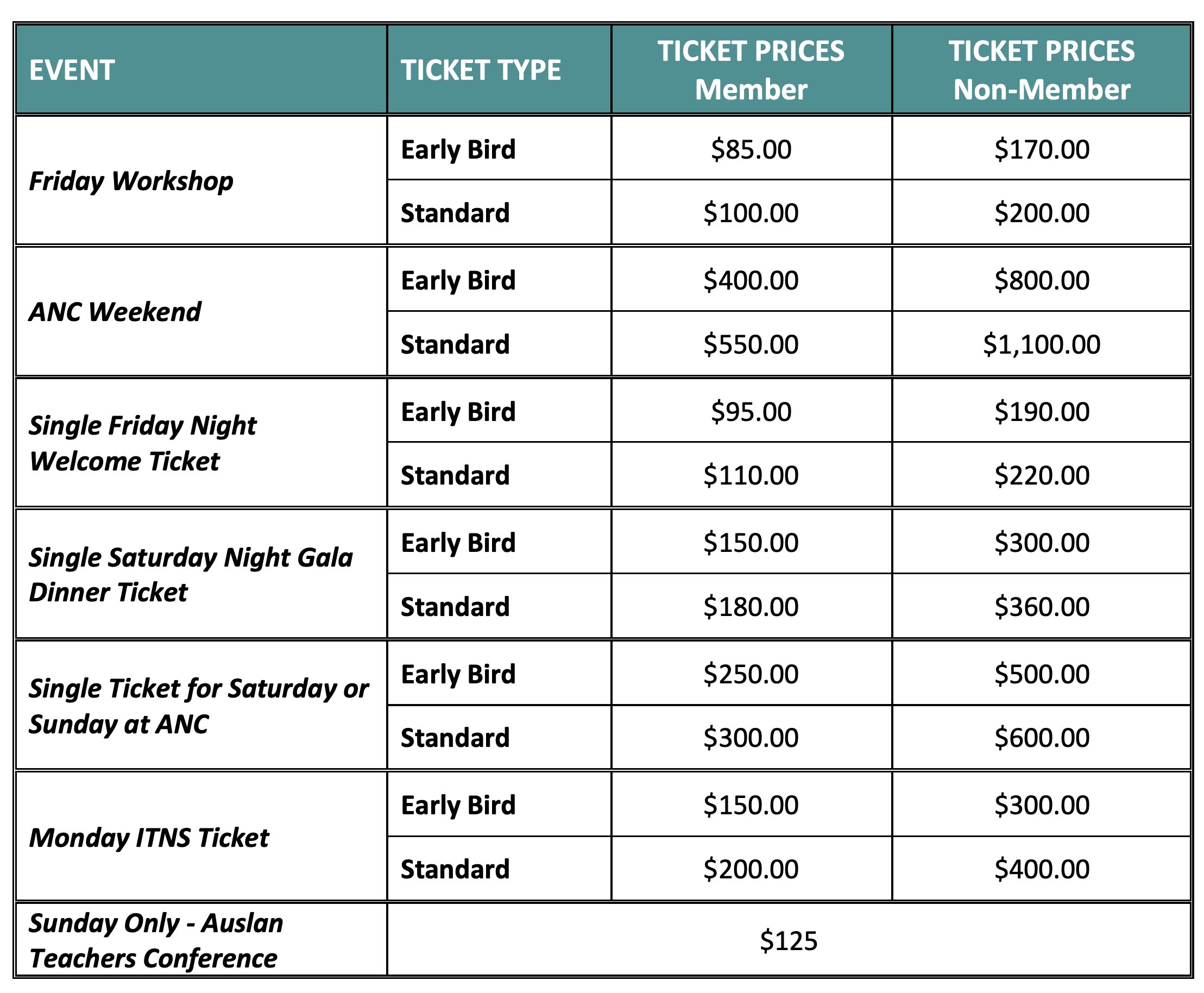 Notes:
Early Bird registration period will close on the 30th of April 2021. From May 1st onwards tickets will be at the standard prices.
The ANC Weekend ticket will include entry to the following events:

Friday Night Welcome, ASLIA AGM & JW Flynn Oration
Saturday & Sunday Conference
Saturday Night Gala Dinner

The Friday workshop ticket will give you access to two workshops
The Auslan Teachers Conference is a separate event to the ASLIA National Conference. People will need to register separately for the ATC and any ASLIA events they want to attend.