Thank you to our Interpreters
January 3, 2020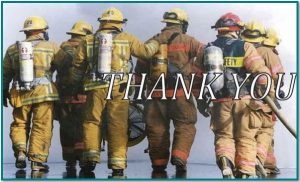 On behalf of ASLIA, and indeed the entire interpreting and Deaf Community, we would like to say to the interpreters a HUGE thank you for the work you have done to make emergency broadcasts accessible.
We are grateful for those who have answered this calling because they put their lives on hold to ensure access to our communities.
We hope that as you see your interpreters out there in your communities, you'll make it known to them how much you appreciate their work, and their commitment to making these broadcasts accessible and therefore a safer place for all of us.
ASLIA acknowledges the high level of work that goes in to interpreting such important information and are acutely aware of the significant demands and minimal controls in this situation. If any of our interpreters would like to debrief and unpack these situations, please be free to make contact with us at any time
Our thoughts are with those impacted by the fires that rage across our country.