2020 ASLIA National AGM
Livestreamed
Hosted by ASLIA National
Fri 18/09/2020 | Starts: 7:30 pm | Ends: 9:30 pm | State: National, NSW, QLD, SA, VIC/TAS, WA | Venue: ASLIA Live only
ASLIA MEMBERS ONLY
ASLIA National AGM on the 18th September. Come and find out what the ASLIA has been up to over the last year and hear from our special guest speaker – Lynx!
The AGM will be held at 7:30pm AEST (7pm ACST; 5:30pm AWST)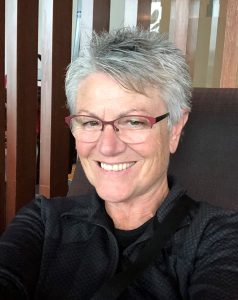 "Supervision is a dirty word?"
Lynx completed a BA in NZSL-English Interpreting in 2013 at Auckland University of Technology (AUT), after originally graduating with a Diploma in NZSL-English Interpreting in 2002. Since 2002 she has been interpreting mainly in community settings, with a particular interest in mental health. She is co-owner of Connect Interpreting, one of the two national interpreting services in NZ.
Lynx has pursued further training in Professional Supervision since 2011, having recognised the need for interpreters to have access to this kind of support. After three years of part-time study at the University of Auckland she completed a Post-Graduate Diploma in Professional Supervision in 2020. She is committed to the ongoing development of the signed language interpreting profession, and sees supervision as an effective way to facilitate in depth, regular reflection on practice.