9.00am – 4.45pm
Friday 21st September 2018
Brisbane Novotel, 200 Creek Street, Brisbane
ASLIA is proud to announce its partnership with StreetLeverage U.S.A. to deliver Australia's very first StreetLeverage – Live event on Friday 21st September, prior to the commencement of the ASLIA National Conference (ANC2018).
We welcome the founder of StreetLeverage, Brandon Arthur, to open the event and introduce our two Australian presenters – Stef Linder and Liza Clews – who will be livestreamed for national and international participation. Attendees at the Brisbane event will benefit from lively discussions in the workshop sessions later in the day.
ANC2018 Welcome Reception, including the J.W. Flynn Oration occurs on the evening of the 21st September, immediately following StreetLeverage – Live Australia.
ASLIA and ANC2018 look forward to welcoming you to experience Australia's very first StreetLeverage event.
About the Australian Presenters: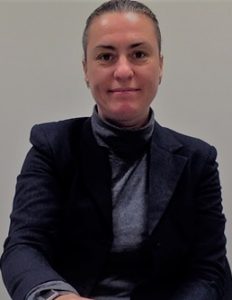 Stef Linder
Stef is a second-generation native signer of Auslan and lifelong member of the Deaf community. She has over twenty years of experience teaching Auslan and signed language interpreting to deaf and hearing L1 and L2 learners at both TAFE and University levels. She holds many roles in the Deaf Community as a Deaf Interpreter, translator and language consultant. Stef has also worked on a number of research projects, including an investigation of how beginner errors can be used to improve teaching Auslan as a second language, how deaf signers access healthcare information, the development of evidence-based English into Auslan translation standards and production guidelines, and the development of Auslan Medical Sign Bank and the Auslan Corpus. Her research interests include applied linguistics, innovative language pedagogy and social change in deaf.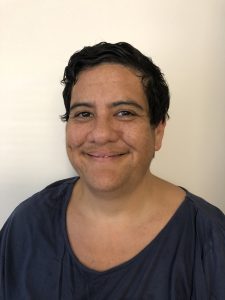 Liza Clews
The Deaf Community has been a huge factor in shaping who I am today.  I am a fiercely proud Coda and have two deaf siblings.  Throughout my entire adult working life I have worked within the deafness sector, in different states across Australia and at the international level.
I am currently employed as the "commUNITY" State Manager for Deaf Services Queensland.  I oversee the community services program and manage a team who are based all over Queensland.  I am an active member of the North Queensland Regional Disability Advisory Council, and have been for the last three years, where I advocate for the community with which I work.
Previous to this role I was employed by the Finnish Association of the Deaf to co-establish the Albanian National Association of the Deaf in Albania, and the Deaf Development Program in Cambodia.  I have also lived and worked in London as a Nanny to a deaf child, and have worked as an interpreter coordinator, deaf employment consultant, interpreter, interpreter trainer, and with Indigenous Communities in the Northern Territory, which saw me based in Alice Springs.  I am also a co-founder and current committee member of KODA Australia.  I hold a Bachelor of Adult Education and previously held a NAATI Professional level qualification.
My greatest joy in life is being a mother to my two-year old daughter and enjoying home life in Townsville with my wife, Anita.  Although I have a strong connection to my Maori culture and roots, and enjoyed growing up in Sydney, North Queensland is where my heart lies.