ASLIA (SA) Domestic violence in the Deaf community
Livestreamed
Hosted by ASLIA SA and Deaf Can Do
Sat 13/06/2020 | Starts: 1:00 pm | Ends: 3:00 pm | State: SA | Venue: Youtube livestream/Deaf Can Do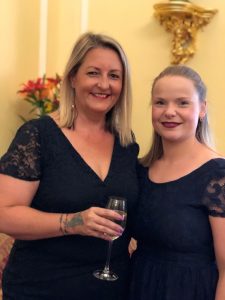 We are very grateful to Debra Swann and her co-presenter Kate Frost for this presentation, which will cover Debra's research, Debra and Kate's insights, and interpreting in these situations.
This PD will be provided as an ASLIA Live event, with an option to attend in person up to the maximum allowed under current COVID19 restrictions.
Presented in AUSLAN only.
About Debra Swann
When a Deaf person experiences trauma or severe life stressors because of violence, it is common for their lives to unravel.  Especially when they are limited in support, and access to information, in their first language.  Debra's greatest passion is to provide support and bring healing to people who have experienced Domestic / Family Violence.  She supports clients to find healthy perceptions of themselves and develop the strength in their relationship to enable them to feel peace, complete, and most importantly safe.
Debra is a qualified Deaf Social Worker with 20 years' experience in the disability sector.  She is currently employed as a Family Support Worker and Child & Youth Development therapist with Can:Do Group.  She has completed two-university degrees; Masters of Social Work (MSW) and Bachelor of Human Services (BHS) as well as Diploma of Alcohol and other Drugs and Mental Health.
Debra is also a recipient of a 2018 Churchill Fellowship, which focused on domestic abuse in the Deaf Community and the lack of services access for deaf survivors. This is a result of her personal experiences, now free of violence for 7 years and her passion in providing support to members of the Deaf Community and service providers to provide culturally appropriate services to Deaf people around Australia.
Debra Swann is looking into developing a not-for-profit service 'Deaf Domestic Violence Australia', which is to provide services, support and educational information to the Deaf community in their first language.
About Kate Frost
When Kate was 20, she had finally escaped her perpetrator of 4 years. She believed she was too damaged to be able to recover and live the best life possible. Broken of dreams and hope. Now she's currently 5 years free of family violence and a mum of three beautiful children, happily in love with a new gentleman.
Working in the educational sector, teaching Auslan and providing tutoring, she is also involved in video production for various projects. She is passionate about improving some sectors in the Deaf/HOH community, which inspires her to share her domestic violence experiences from her previous relationship to educate and support the needs of many Deaf/HOH people in all of Australia. This includes educating the service providers, emergency responders, and Deaf and HOH people. She is also involved in advocacy, and in her free time she spends time researching the Australian legal system to give her a better understanding of the legal procedures and how to improve the unfairness for Disability people in the justice system…
| | |
| --- | --- |
| NAATI PD Points | 1.5. Attended a formal training session, workshop or seminar relating to family violence, access and equity or other issues impacting on culturally and linguistically diverse communities in Australia. 10 points |
| All Enquiries | aslia.sa@gmail.com |
| Attending | Livestream |
| --- | --- |
| Deaf Can Do - 59-61 Grange Road, Welland SA | Via Zoom |
| Member: 30 | Member: 30 |
| Non-member: 60 | Non-member: 60 |
| Register Now | Register Now |