Description
Purchasing Rules
If you purchased your registration/s as a member in the financial year before 30 June 2018, you must also be a member at the time of attending the events.
A non-member who purchased registration/s cannot apply for reimbursement of the price difference if they become a member. That is, to enjoy members' price, you must purchase your membership before purchasing any event registration/s.
Friday 21 September 2018
StreetLeverage Live – Australia
ASLIA is proud to announce its partnership with StreetLeverage U.S.A. to deliver Australia's very first StreetLeverage – Live event on Friday 21st September, prior to the commencement of the ASLIA National Conference (ANC2018).
StreetLeverage – Live is a thought leadership event where interpreters and industry stakeholders courageously share their ideas and perspectives in an effort to rethink the way we understand, practice, and tell the story of the sign language interpreter.
ASLIA Annual General Meeting
This free event is open to ASLIA Members and observers. AGM information will be released in August 2018.
Welcome Reception
Drinks & Canapes
Official Opening
JW Flynn Oration
The John W Flynn Oration is an ASLIA initiative, named in honour of an interpreter and welfare worker of many years' experience, who was instrumental in establishing NAATI accreditation and training systems for Auslan interpreters. In 1977, NAATI was established, and in April 1979, it was mooted sign language interpreters be considered for accreditation, with Mr John W Flynn a driving force behind the proposal.
ASLIA had the honour of reviewing submissions detailing the outstanding commitment of many high-calibre candidates for the J.W. Flynn Oration. It is a testament to the extraordinary work and dedication that the nominees have for both interpreting and Deaf communities. Thanks must go to the nominators and the nominees themselves.
It is with great pleasure that ASLIA and ANC2018 announce Susan Emerson (Victoria) as the 2018 J.W. Flynn Orator.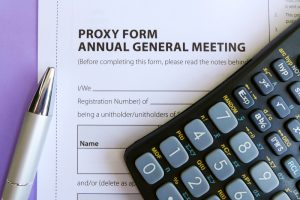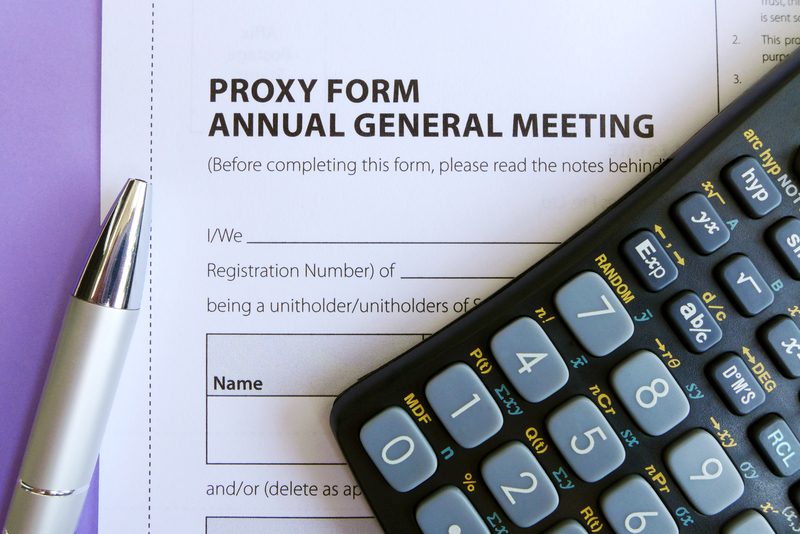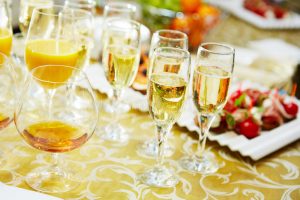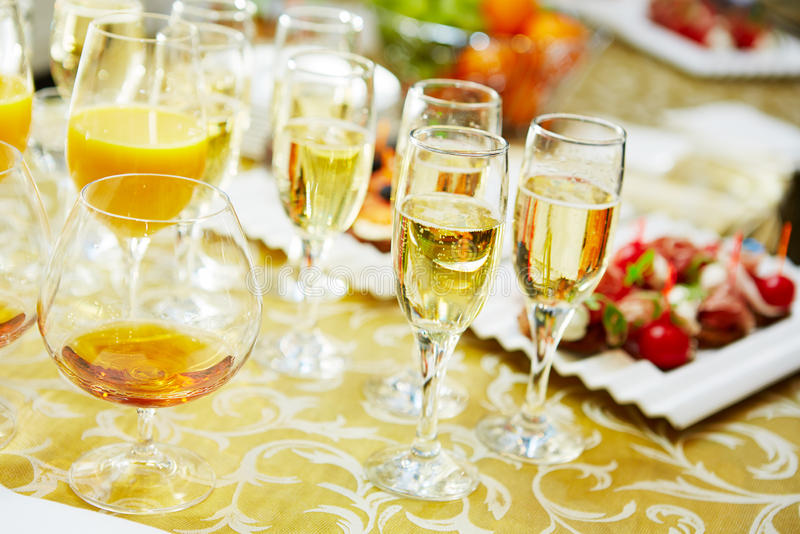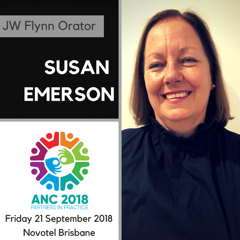 Saturday 22 & Sunday 23 September ASLIA National Conference (ANC)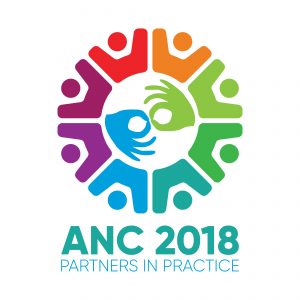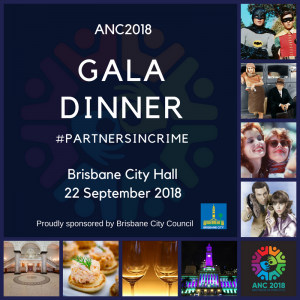 Monday 24 September
Interpreter Trainers' Network Symposium (ITNS) (cancelled)
The 10th ASLIA Interpreter Trainers' Network Symposium (ITNS) in Brisbane, Queensland, on Monday 24th September 2018 offers interpreter educators and trainers an opportunity to come together to share information, expertise and resources. The ITNS will take place immediately after the ASLIA National Conference. Delegates in attendance at the ITNS are typically signed language interpreter educators, trainers, mentors and practitioner-researchers from across Australia, and overseas. The ITNS is the only regular opportunity available in the southern hemisphere for these delegates to come together and share teaching resources and strategies, discuss developments in the field, and network with national and international peers involved in interpreter education, training and mentoring.